Structured Network Cabling System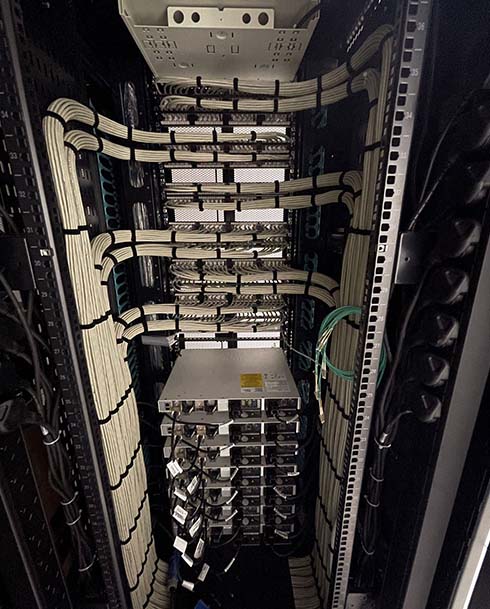 Network Cabling
Cable Care has vast experience in network cabling. We understand the entire cabling systems and the applications it is intended to support.
Our staff are trained and proficient with most vendor cabling systems. We have the proper tools and testing equipment on hand for certifying your cabling systems.
Structured cabling systems are by far the best, and now the most common way to cable up a new or existing premises. This is where all the outlets in the building have universal Cat 5e, Cat 6 or Cat 7 cables that will support Data, Voice, Video and other applications. All the cables go back to a central point and are terminated on Patchpanels. Your equipment will then be connected to the work area outlets by the use of a standard Patchlead. This means that moves, adds and changes are carried out easily without the need to have a technician re-visit.
In recent times, Cat 7A or Cat 8 cables are also being deployed in various data centre environment which offer significantly higher speeds and improved performance over previous standards, making them ideal for use in high-bandwidth applications and supporting large networks.
Telephone Cabling
There are several different grades of cable to be considered for certain applications. With the arrival of Voice over Internet Protocol (VoIP) the future of telephones and telephone cabling may change dramatically.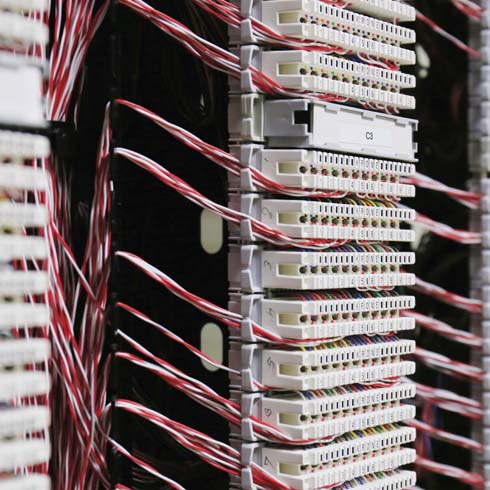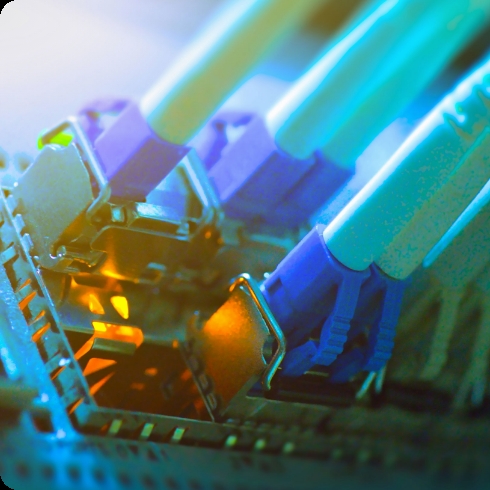 Fiber Optics Cabling
Conventional and air blown fibre cabling solutions complement the use of optical solutions deeper into the network delivering a future-proof infrastructure. Our team of technicians install and certify cables in accordance with ANSI / TIA / EIA standards to ensure consistent performance for installed cables across all locations.
Wireless Access Point Cabling
Cable Care will conduct an initial site survey. This is a physical survey of your premises to locate the best possible places to install access points which will ensure 100% wireless coverage and optimum performance. The survey also consists of a radio frequency (RF) test in order to better understand the behaviour of radio waves within a facility. This is recommended because various obstacles such as doors, walls, lift shafts and people might affect the radio frequency pattern, causing it to be irregular and unpredictable. The RF test can also detect any radio interference that might come from other sources and could affect the performance of the wireless LAN negatively. The ultimate goal of the site survey and RF test is to help determine the number and placement of the access points.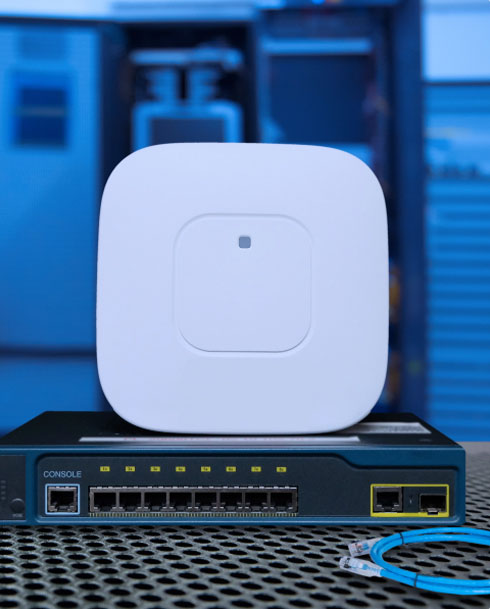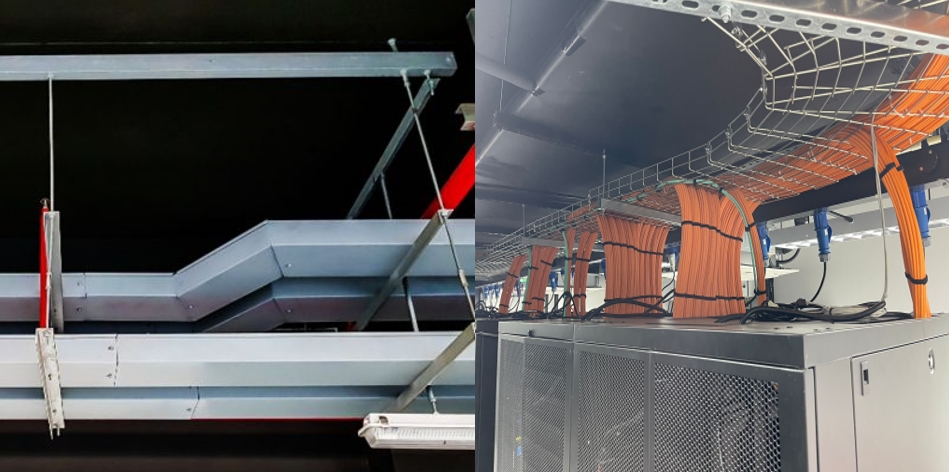 Cable Support System
Cable Care design and build cable support system to manage cables throughout your premises to support cables in a fast and economical way. Our wide range of experience in the installation of cable support system can be beneficial to meet your special custom needs. The wide range of sizes, styles, colours and types of material makes cable support a great choice for everything from a small cable drop to a large trunk of cables.
Equipment Racks
We can supply Equipment Racks from various manufacturers, which cater for any industry. As part of the service, we will also help to coordinate the delivery of the racks even if the racks are not supplied by us. Upon deployment them to the correct position, we can thus install the required equipment and the patch panels to be ready for testing, commissioning and certification.